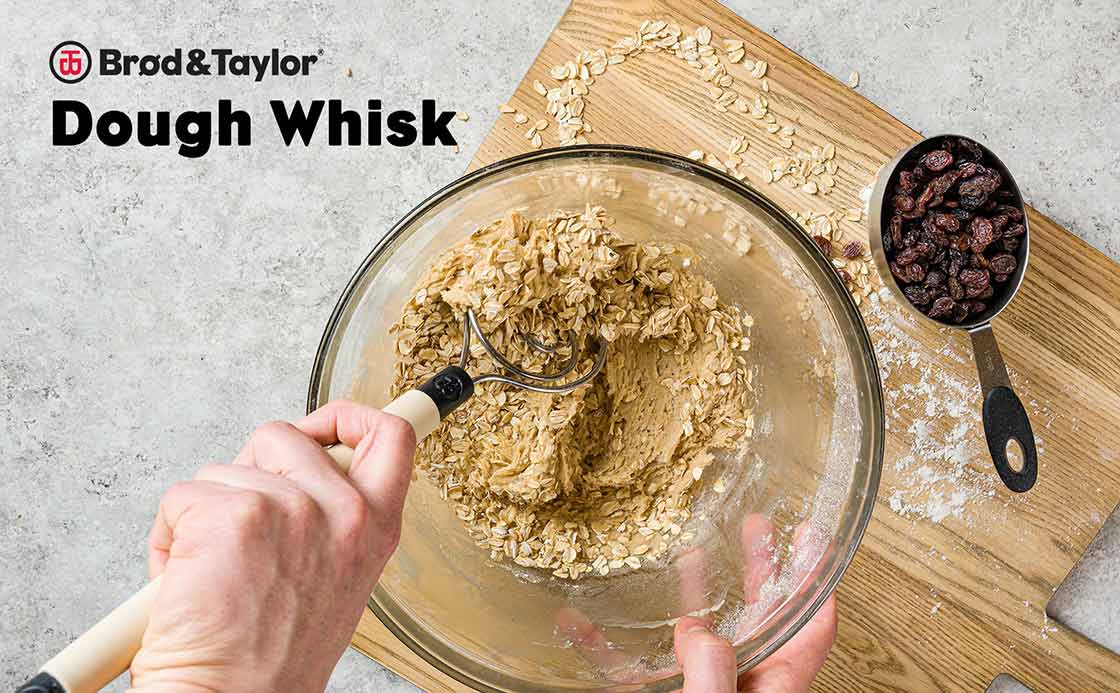 A new standard. We over-engineered this whisk to be one of the toughest kitchen tools on the planet. Thick stainless steel wire runs through the entire handle, providing strength and durability meant to last a lifetime.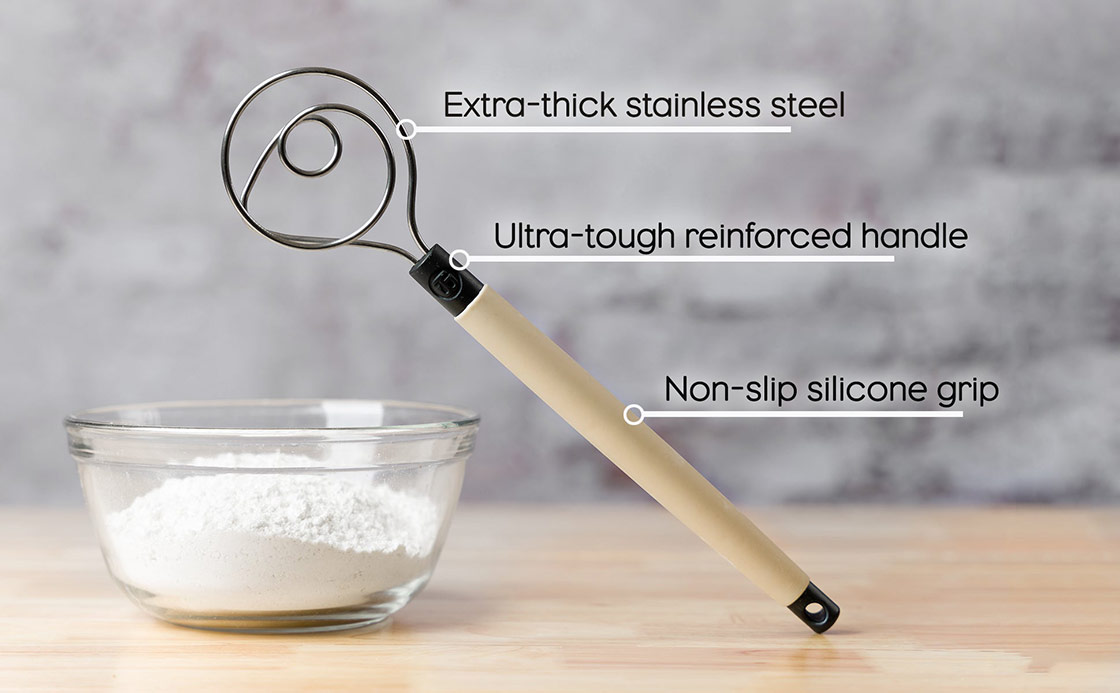 Dishwasher safe.
To make clean up as easy as possible.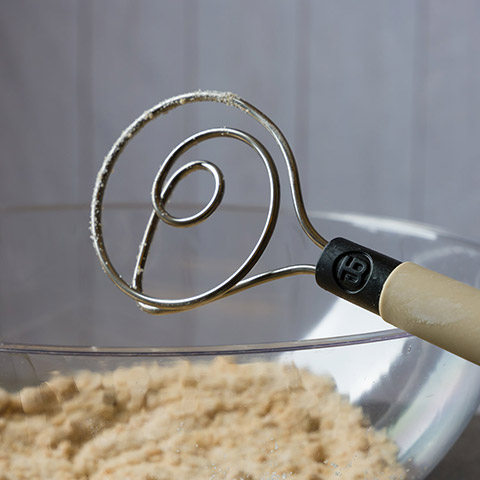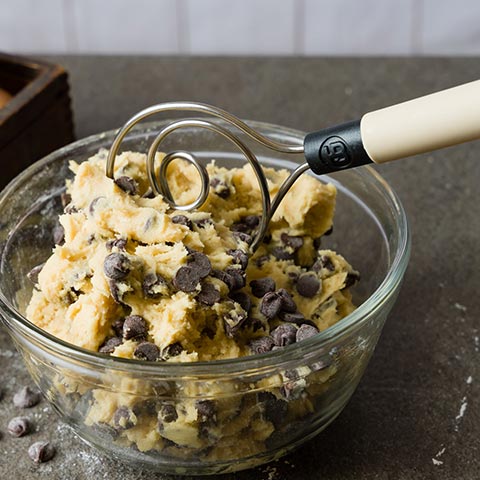 Made for control and comfort.
34,3 cm length with a soft grip silicone handle.

Powers through any heavy mixing task.
Perfect for heavy sourdough, meatballs, thick cookie batter, and much more.