---
THE STORY
PATCH was born when James Dutton (the founder of Nutricare) noticed that while trying to protect his son's adventure wounds his skin was in fact reacting badly to a common wound covering and making the wound worse.
This puzzled James and he set off on his mission to find out why. He was shocked to discover that there is an array of chemicals that lurk in the common plasters. He became motivated to find better alternatives when he found that Charlie wasn't alone with his reactions. His research found that a staggering number of the of the world's population can't wear common wound care coverings, which was predicted to be on rise.
The other side of James' motivations were spurred on by his other son, Xavier, who hates putting creams on his skin. As parents you can get pretty creative with ways to put an anti-septic/anti-bacterial cream on the plaster, but no matter what was tried, Xavier would always know and often tantrums would follow.
Ultimately the wish for a wound care product that wouldn't cause nasty skin reactions and serve as a way to help heal the wounds was the real reason for PATCH.
PATCH is an incredible natural alternative that won't confine his sons to the couch when there is still exploring to be done or footy to be played!
Learning that an ever-growing number of the population react or are allergic to the current wound covering solutions only propelled the business to where it is today.
Taking it from just an idea into thousands of stores in Australia and now growing globally since July 2016.
OUR MISSION
GOOD FOR YOU. GOOD FOR THE PLANET.
We believe that reducing our environmental footprint is the pathway forwards and we strive to make ours as light as possible. This is why we've chosen to work with bamboo on this unique product line.
Here's why we're excited about bamboo, It's the latest 'it' girl on the el natural scene: Bamboo is a rapidly renewable resource that grows many times faster than trees, uses much less water, produces up to 35 more oxygen and doesn't need pesticides or herbicides!
We take pride in using organic certified components - so you know it's only the good stuff!
PATCH
This natural range of plasters is made from 100% organic bamboo fibre and free from irritating chemicals, allowing for suitable protection and soft support for sensitive skin types.
PATCH easily contours the skin for maximum comfort and protection. Our natural range contains certified organic bamboo gauze, that acts as an oxygen agent to assist with the skins natural healing process.
PATCH wound care strips are hypoallergenic and perfect for:
- those with sensitive skin,
- those with plaster-allergies, or
- those with skin that easily tears.
Made with soft, organic bamboo fabric and gauze with hypoallergenic Pressure Sensitive Adhesive (PSA). PATCH's PSA formulation is made from a combination of natural minerals and Nano technology (think tiny suction cups) to gently adhere to the skin without causing reactions.
PATCH is free from irritating chemicals, allowing for suitable protection and soft support for all sensitive skin types.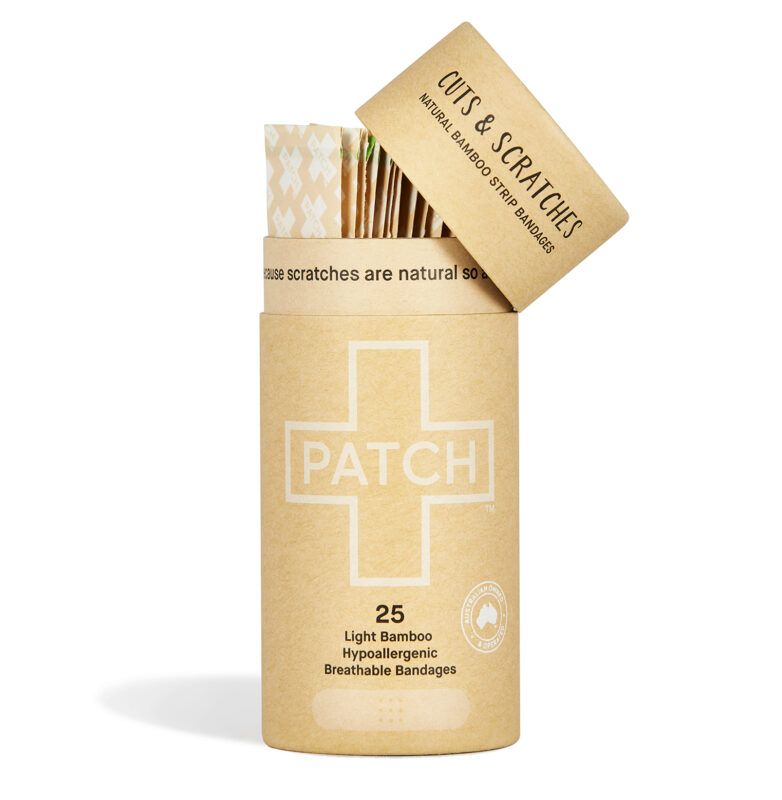 PATCH NATURAL is the perfect adhesive strip for those who like to keep it simple and subtle. The ideal wound covering to help repair minor cuts and abrasions.
PATCH COCONUT OIL is engineered for the future eco warriors of our planet, our kids.  They are enriched with coconut oil in the gauze to help soothe minor abrasions and provide long lasting support for sensitive skin.
Let's not forget the cute panda print, designed to comfort children in life's little emergencies.  Coconut Oil is rich in lauric acid, a fatty acid with anti-viral, anti-fungal and anti-inflammatory properties.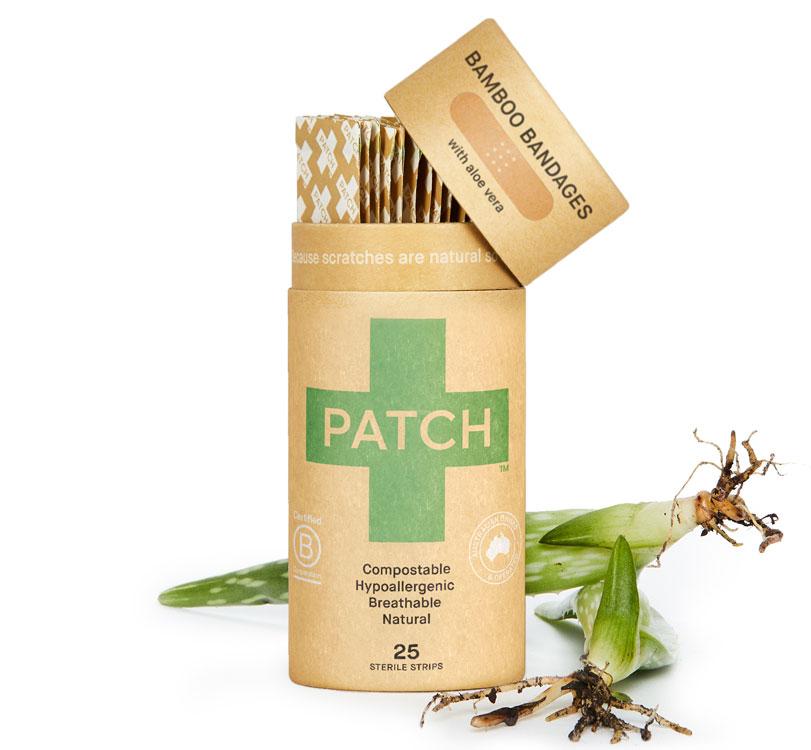 PATCH ALOE VERA is designed for the adventure warriors.  The gauze is enriched with aloe vera extract to help repair and soothe burns, blisters and minor abrasions.  Aloe Vera​ contains two powerful natural compounds (Polysaccharides and Glycoproteins) that assist with wound healing. The aloe vera extract assists perfectly for soothing burns and blisters.
PATCH ACTIVATED CHARCOAL is perfect for the sports enthusiasts and the thrill seekers. Make a statement with our black PATCH and take on any adventure that comes your way!
Our activated charcoal range has an activated charcoal enriched gauze to aid and help draw out impurities and infections from minor wounds.  The activated bamboo charcoal assists the natural healing process.
Activated Bamboo charcoal is highly absorbent and works like a magnet to the impurities in the wound. This then assists with the body's natural healing of the wound. Once the impurities are drawn out, inflammation and redness is reduced minimising the risk of infection which promotes safer healing of the wound.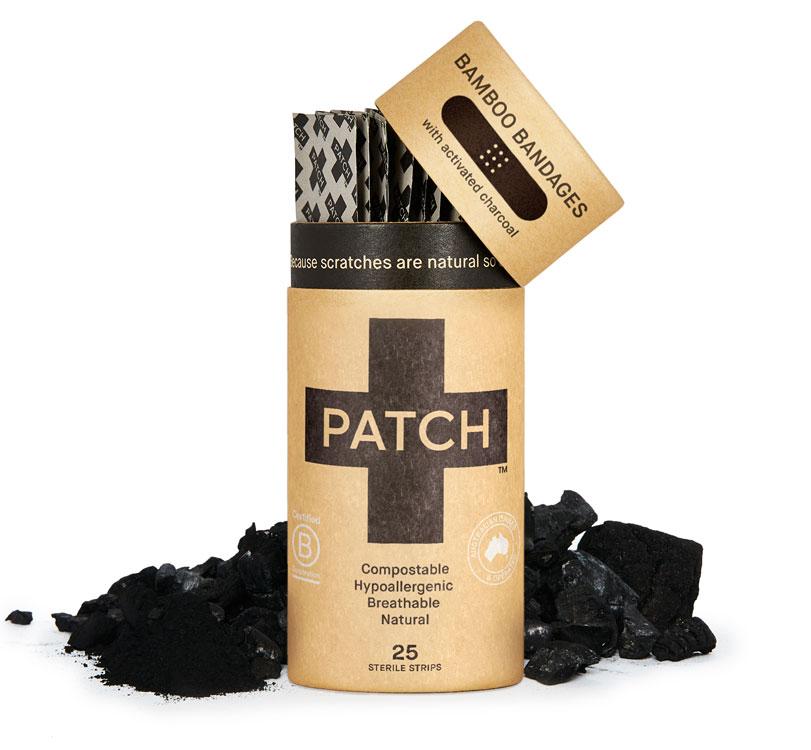 PATCH SUPPORTS
We are aware of our responsibility and that is why part of the profits from every PATCH sale goes to support organisations that focus on improving life on this planet. Together we can make a difference!
EAST TIMOR     SEA SHEPPARD     HAITI AID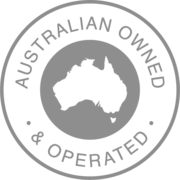 EAST TIMOR SUPPLIES FOR VILLAGES
PATCH supports local communities in East Timor through the Young Veterans Missions team. Providing local communities a sustainable alternative to medical adhesive strips and natural resources.
SEA SHEPPARD - FLEET
Across the 9 ships we have managed to support all of them. We are thrilled to be collaborating with initiatives like Sea Shepherd to carry out the incredible work to save our marine life, and protect our oceans.
HAITI AID
We just love Retail Global and its founder Phil Leahy. PATCH supports his mission to service hardship regions and support children across Haiti with sterile medical resources.