---
Buy a dehydrator from LUBA Distribution now and make your own delicious snacks.
Do you love dried fruit, enjoy muesli for breakfast and nibble on healthy vegetable chips while watching your favourite movies? Then a dehydrator is just right for you. The smart kitchen helpers conjure up natural snacks in no time at all without any preservatives or artificial colours or flavours. The dehydration in an automatic dehydrator is much gentler than in the oven, so that all the essential nutrients in fruit, vegetables and co. are retained. Within a few hours, apples, bananas, sweet potatoes or beetroot are turned into long-lasting delicacies that young and old can access without worry. Even muesli, raw vegetable biscuits and powdered vegetables can be made quickly and easily.
At LUBA Distribution Ltd you will find a large selection of automatic dehydrators that you can buy directly online. We are the official importer for many brands inc. Brod & Taylor and Excalibur with a service centre in the UK.  Bring the kitchen appliance that is popular today into your kitchen and provide culinary snacks that everyone will enjoy.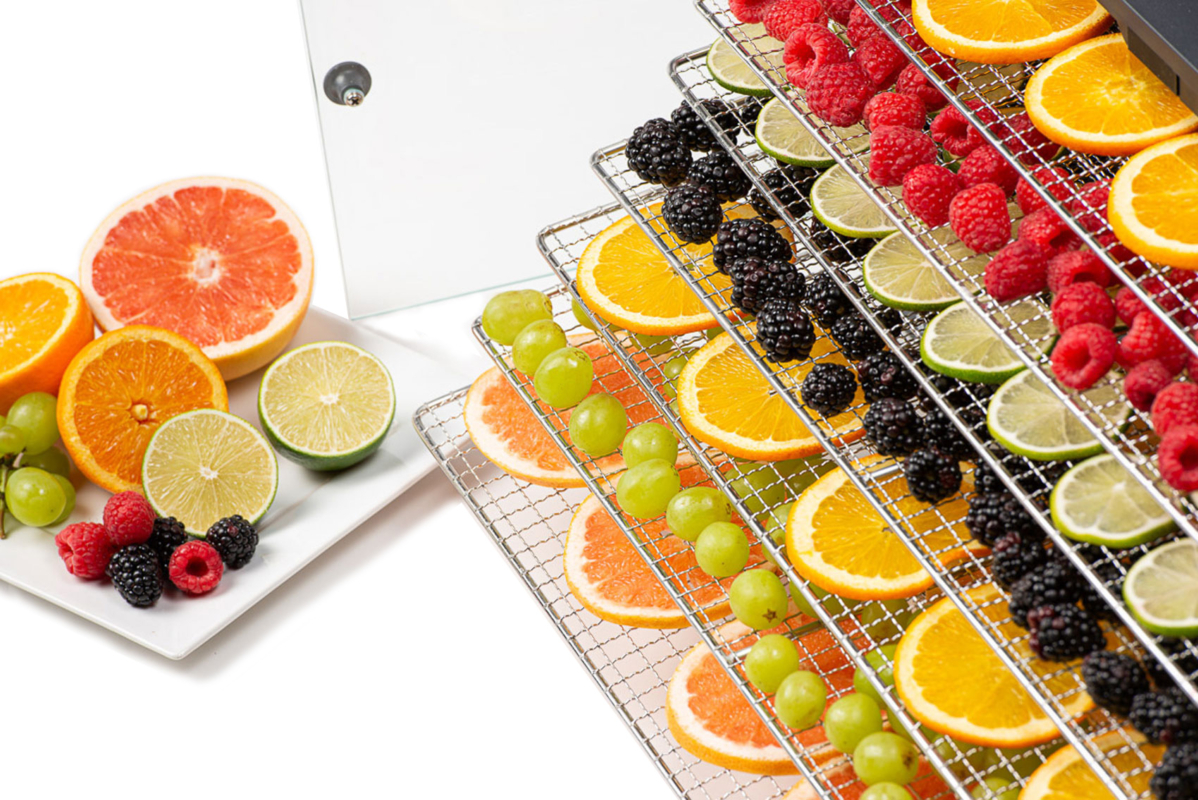 How does a dehydrator work?
Dehydration has been an old tradition since ancient times, which is now finding its way back into our kitchens with modern automatic dehydrators. The gentle drying of food makes it last longer without destroying the valuable nutrients such as vitamins and minerals. While it often took several days in the past, the smart kitchen gadgets only need a few hours.
During the process inside the food dehydrator, water is removed from the food. A fan is used to feed the heated air from the heating element throughout the dehydrator and dehydrate the food, which is distributed over several levels. With a preset power, fruit, vegetables, herbs and mushrooms, but also meat, poultry and fish as well as dough and grain products can be processed into delicious snacks and delicious dishes and preserved for many days, months or even years.
Tip: The thinner you cut the slices, the more aromas can develop and the faster they dehydrate.
What Are the Benefits of Buying an Automatic Dehydrator?
First of all, drying food yourself gives you confidence in the quality of the produce.  Commercial dehydrating often use unhealthy short-cuts to increase profit margins.  Neither preservatives, flavours nor colourings are used when dehydrating at home. At the same time, if you run your dehydrator at temperatures below 47° C, the food dehydrator contains all the important nutrients in the food.
In addition, drying is an ideal method of preservation so that food can be stored for long periods without the formation of mould. So you can keep the finished dehydrated products well packaged and nibble on healthy snacks again and again.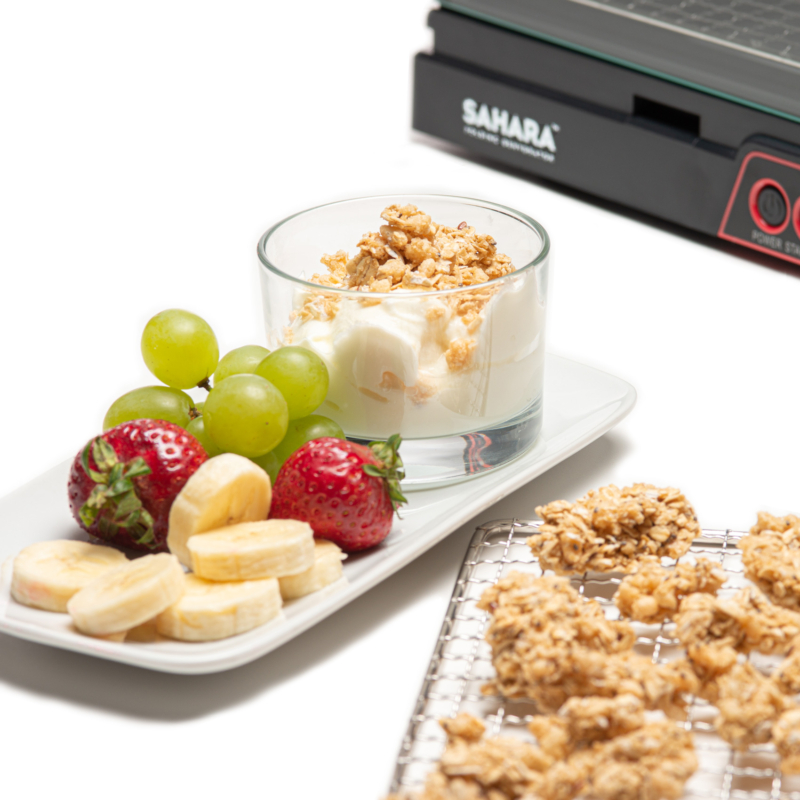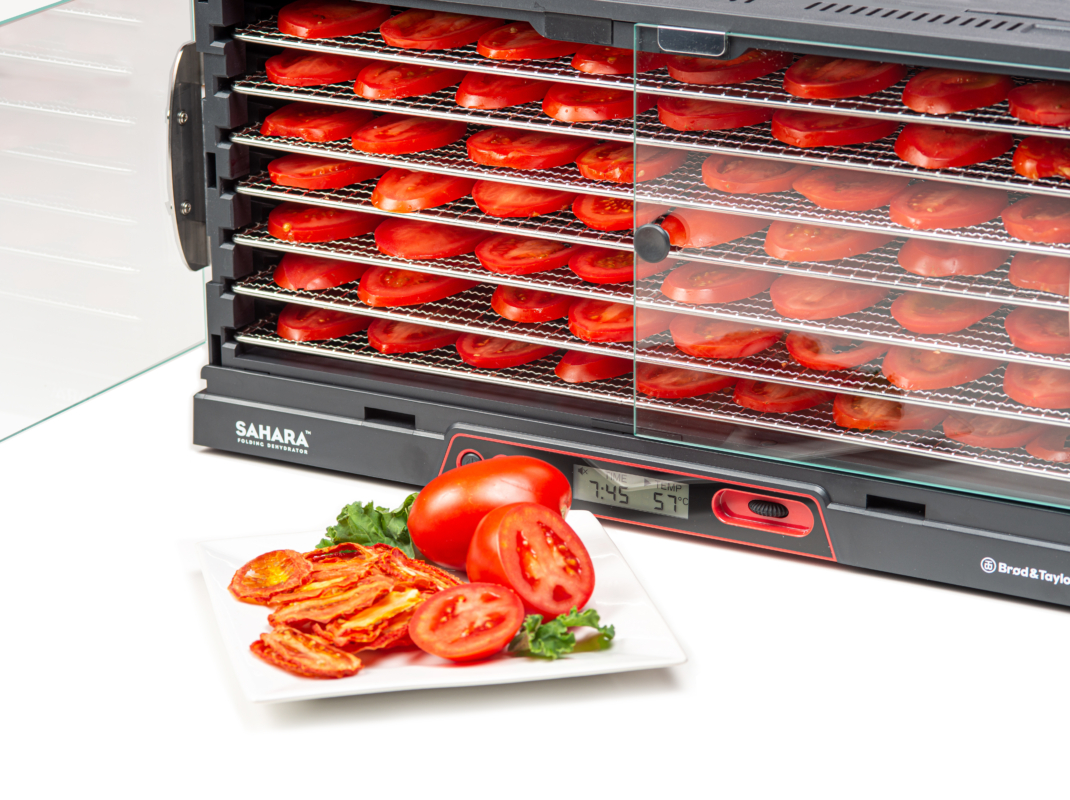 Most of the dehydrators that can be bought come with several shelves stacked on top of one another and ensure that you can dehydrate a large number of different foods at once. Temperatures and running times can be set individually. Compared to the cost of buying dried fruit, the running costs of a dehydrator are extremely low.
If you own a vegetable garden or even an orchard, buying a dehydrator can be particularly worthwhile and lucrative. In this way, you can preserve a rich harvest, you hardly have to throw away any excess and you are supplied with vitamin-rich snacks even over the winter days. In addition, the delicacies from the dehydrator are ideal sources of vitamins and energy on the go. Whether on hikes or as a snack at school, dried products take up significantly less space, which makes it easy to transport.
Can't I make dried fruits and the like in the oven instead of in the dehydrator?
Are you wondering whether you can just use the oven to dry your food? After all, you have it at home anyway. A dehydrator has been specially developed with regard to its functions, so that an oven or convection oven cannot even come close to the same results.  A dehydrator is much more efficient and uses much less power. At the same time, the dehydrator ideally is set to low temperatures of 30-50 ° C. Drying in the oven is only recommended on lowest heat and with the oven door open, as the high temperatures the oven generates on lowest setting would otherwise destroy the fruit and vegetable slices. You will waste a lot of energy and end up paying more for the electricity bill than a dehydrator costs you. If you want to enjoy healthy snacks on a regular basis, you should definitely buy a dehydrator.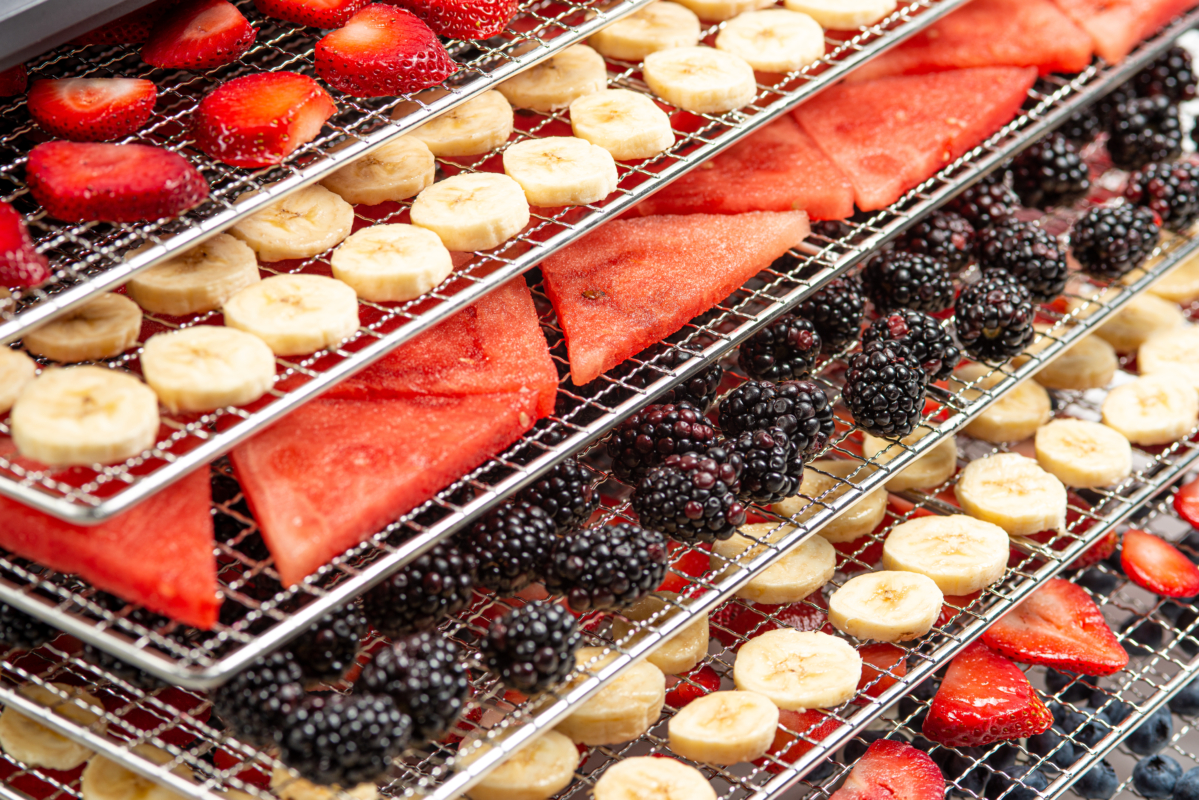 Especially Raw Food enthusiasts love dehydrators as it leaves enzymes and vitamins intact as opposed to cooking.  Shockingly, some 99% of dehydrators on the market are however not 'raw food' compliant!  They repeatedly run the heating elements at the highest temp until the set air temperature is hit, thereby heating ingredients near the heating element way over 50-60ºC even when 40ºC air temp is set.  The Brod & Taylor SAHARA is a unique dehydrator here as it has 2 temperature sensors that monitors the temperature the heating element gives off and the temperature at the air recirculation air intake and manages the heat given off by the heating element to ensure an even heat across the entire 1m2 area.
By ​dehydrating food, the flavour also becomes more concentrated and intense. ​A food dehydrator is great for making healthy snacks, pet treats, fruit leathers, banana chips, vegetable crisps, jerky & many more delicious foods.
Buy your dehydrator now at LUBA Distribution Ltd
Enjoy delicious snacks every day that are also really healthy. With us you will find a large selection of kitchen favourites from well-known manufacturers such as Brod & Taylor, Excalibur, Stöckli and Sedona. The exclusive models convince with high-quality materials and first-class workmanship, so that you will enjoy your automatic food dehydrator for many years to come.
If you have any questions about your dehydrator purchase, our experts will be happy to help you by phone, email or live chat. So that you can nibble healthy cauliflower popcorn the next time you go to the cinema - yes, we promise, it tastes amazing!